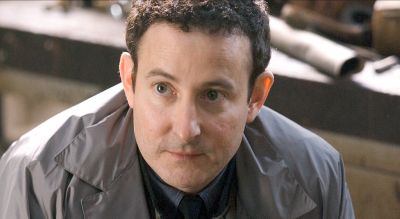 I've always been a little puzzled by
Eddie Jemison
's presence in the Ocean's 11 movies. Apart from
Shaobo Qin
, whose role calls for anonymity, Jemison is the only unknown in a movie whose sole premise is to have celebrities in even its smallest roles. In that way, he stands out.
And yet despite not being a known quantity, he has always felt strangely familiar to me. For a long time, I thought it was because he appeared to be at ease, to belong, amidst the Pitts and Clooneys to an unexpected degree.
But tonight, thanks to
this guy
, I realized why. Behold:
HE'S FUCKING DR. GALAZKIEWICZ!!! I always wondered what happened to that guy! He had stardom written all over him. And sure enough! But man, that was awesome to discover.