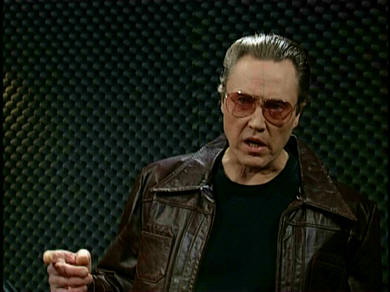 I have a fever, and the only prescription is...
DRAIIIIIIIIIIIINAGGGGGGGGGGE!
I cannot stop watching the last scene of
There Will Be Blood
. Once a day I'll be sitting here, minding my own business, when suddenly I'll think: "drainage." Then "drainage" becomes "DRAINAGE," "DRAINAGE" becomes "DRAIIIIIIIIIIIIIIIIINAGGGGGGGGE," and I'm cracking up. What an insane ending. It just grows and grows and grows. It's set up shop in my brain like a tumor.
(Do not watch unless you wish to be moderately spoiled.)
IIIIIIIII AM THE THIRD REVELATION! IIIIIIIIII AM THE THIRD REVELATION! I TOLD YOU I WOULD EAT YOU!!!!!!!!!